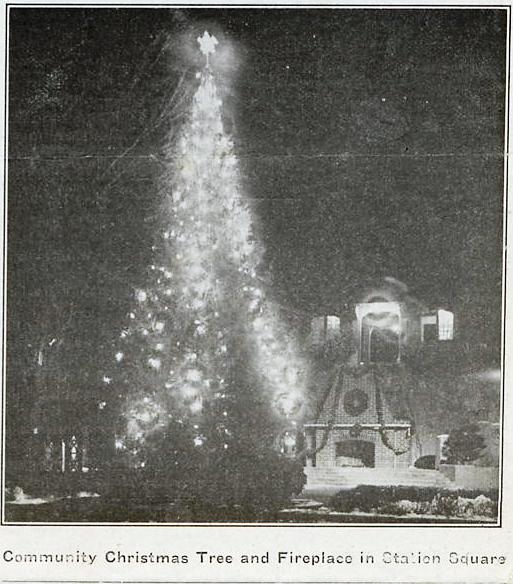 For over 100 years Forest Hills Gardens has been celebrating Christmas Eve. Not only does the community gather by the Long Island Railroad Station, otherwise known as Station Square, and sing Christmas Carols, they also have Santa Clause arriving into Station Square to dispense candy canes to one and all.
Back in the Day additional ceremonies were included as well. Namely at P.S. 3 located at 69th St and 110th Street an annual Christmas Festivity was scheduled for all families. I learned that my Grandfather, Wilfred Cuddeback, was the chairman of the Entertainment Committee and "produced a fine program to entertain children and elders."
In later years celebrating Chanukah was also added to the community's winter festivities. A sweet example of living in unity can be found in the fact that the electricity for the Menorah was first supplied by The Christian Science Reading Room, which is located a few feet away from it.
If you'd like, please share how your community celebrate the winter holidays on my Facebook Page